A night out in Hanoi is not complete without making your way to local cocktail bars, where you can enjoy the city's nightlife in between glasses of whisky, cocktails and many more beverage delights . Amidst the hustle and bustle of its bar listings, the city is packed with surprises, waiting to be unfolded. Here are our 5 top picks for you to choose the most suitable cocktail bar in Hanoi for a tipping good time, each with its own charm and characteristic.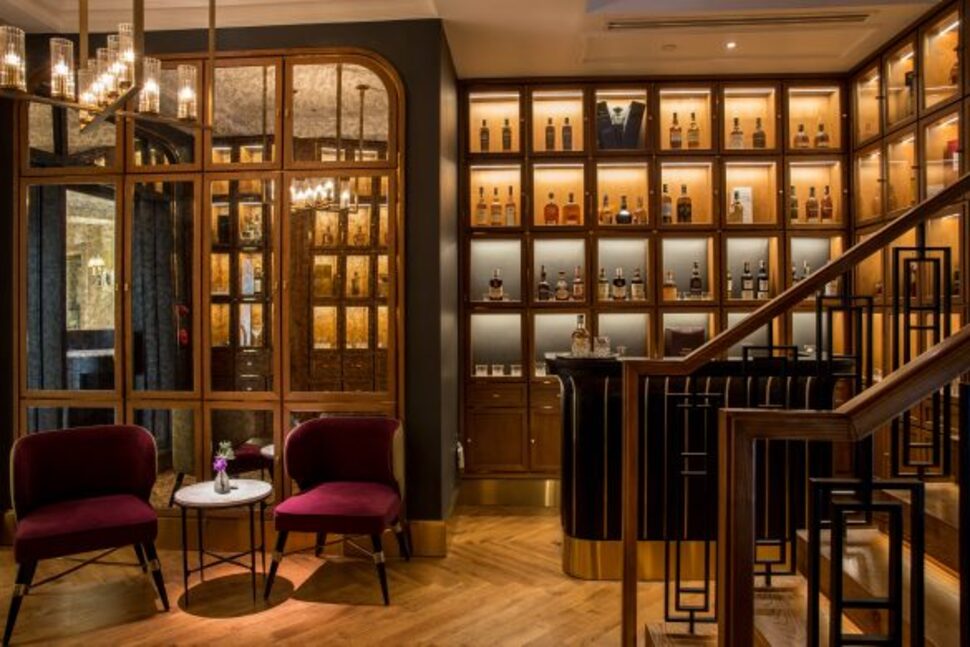 angelina is where bespoke cocktail bar meets whisky lounge to redefine the modern culinary and drinks concept in Hanoi.
Putting itself onto the list of rare bespoke cocktail bars in Hanoi, angelina pushes limits further and boasts a special 'Personality-Inspired' Cocktail Menu where your signature drink is crafted according to your personality traits.
But classic and progressive craft cocktails are not the only offerings here. angelina has its reputation of being the best whisky bar in Hanoi with an impressive assemblage of vintage, rare world-class whiskies. Meanwhile, the bar also runs 'The Connaisseur Club' – an exclusive service of personalized whisky lockers for connoisseurs and aficionados. Whisky remains to be the house's specialty, as the sophisticated ambiance and furnishings transport us to Scottish highlands – whisky's origin, bringing together a complete experience.
If you are looking for a unique cocktail and whisky bar in Hanoi, then this is the place to go.
Location: 15 Ngo Quyen, Trang Tien, Hoan Kiem, Hanoi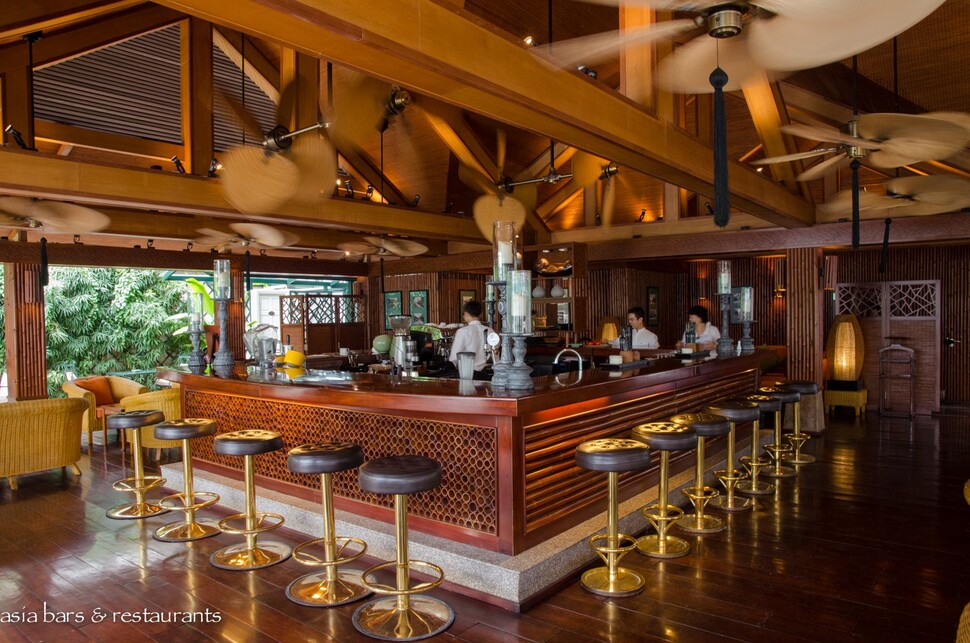 As one of the busiest spots in Sofitel Legend Metropole Hanoi, Bamboo Bar is THE pool-side bar Hanoi has to offer. With a luxurious expression of elegant French colonial decor and exemplary service, Bamboo Bar maintains its status at one of Hanoi's most pleasant bars.
The casual yet refined setting of Bamboo Bar is popular for relaxed social gatherings, business conversations and refreshing after-work drinks. But it makes the most ideal spot in town to unwind beside the delightful swimming pool with a refreshing cocktail. The thatched roof, the woven rattan sofas and extensive bamboo wall panelling leave an colonial Indochinese mark on the garden terrace while enhancing the stylish French surroundings.
Location: 15 Ngo Quyen, Trang Tien, Hoan Kiem, Hanoi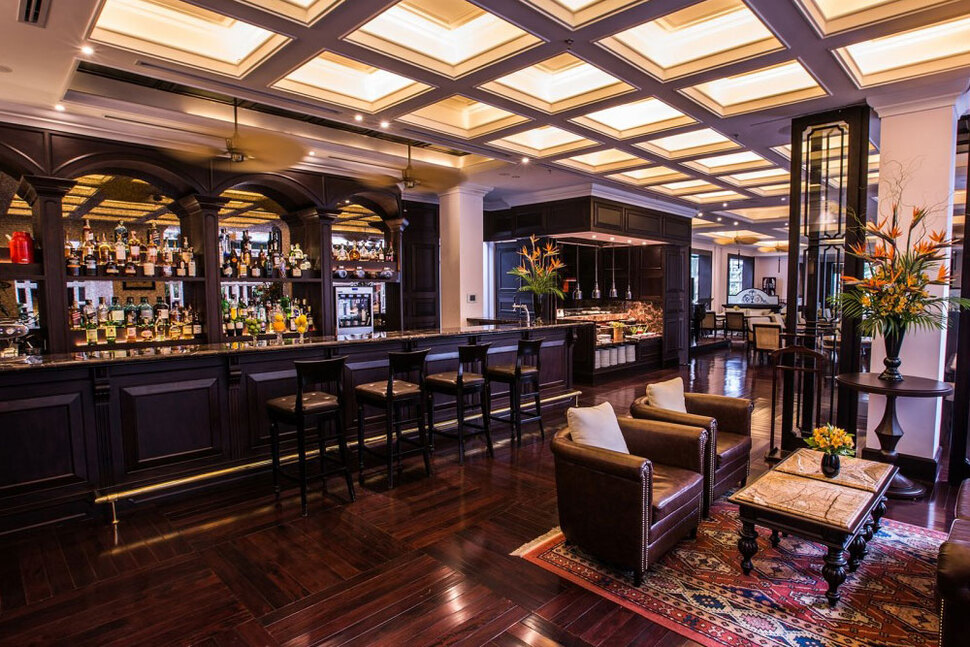 There is history lying underneath the coats of paint at Le Club Bar. The former Metropole Hall still keeps up with the tradition and preserves its spot as the most sought after destination in the capital. But despite being the venue for the first gala meeting or movie screening in Indochina, this legendary cocktail lounge has its reputation as the classiest house of Jazz in Hanoi.
From 8pm to 11:45pm, Friday to Sunday – musicians and vocalists, local talents and New York divas perform Live Jazz sessions, turning the lounge to a graceful music hall where positive vibes pervades. With its interior design reminiscent of a 1920s speakeasy and aristocratic smoking room, Le Club Bar embodies a bona-fide dazzling scene of The Jazz Age and Roaring Twenties — All happening right now in Hanoi.
Location: 15 Ngo Quyen, Trang Tien, Hoan Kiem, Hanoi
4. SI CUISINE & MIXOLOGY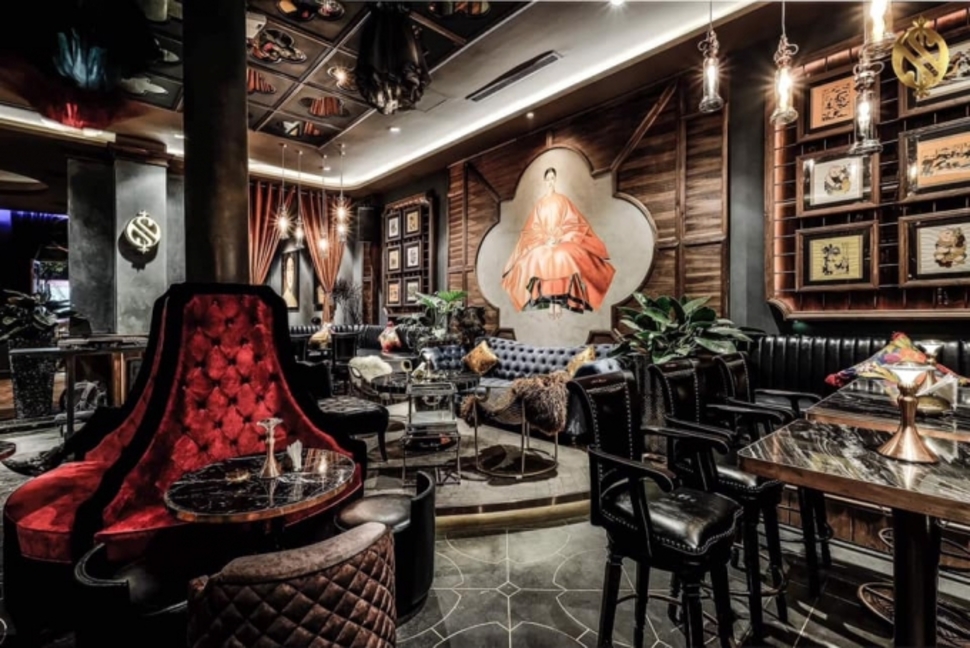 SI Cuisine & Mixology is a destination for splendor, entertainment and extravagant parties. This complex follows a design style that nicely blends East and West with an influence of Art Deco: impressive paintings adorn the walls of the lounge, while the attention to details lies in the glamorous furnishings.
As the second establishment approaches the restaurant – bar – lounge concept on the list, SI Cuisine & Mixology not only features an all-day dining experience but also unforgettable nights out, living up to the expectations of one of Hanoi's most celebrated cocktail bars.
Location: 18 Hang Bai, Trang Tien, Hoan Kiem, Hanoi
5. 21GAM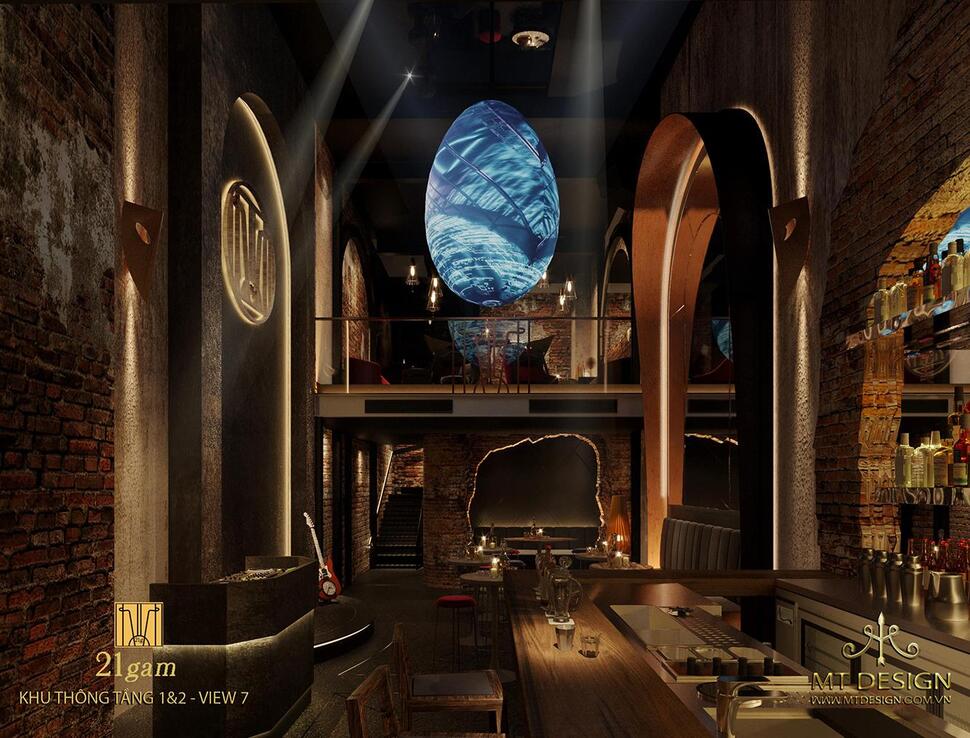 21GAM is no stranger to Vietnam's rising nightlife scene, especially with a famous record as the longest bar in town. More than 11 meters long, the bar is made from boat planks that the owners themselves hand-picked and bought during their trips to Nam Dinh, and therefore creates the unique bar design that stands the test of time. "It's the imperfections that make the bar so perfect."
The dimly-lit, orange-hued venue that exudes a mysterious and intimate ambiance of 21GAM might have something to do with the giant moon hanging onto the high ceilings that one cannot help but to notice and admire. Infused with youth culture and modern spirit, this progressive cocktail bar will breathe a new life to Hanoi's rising bar scene, as well as its nightlife culture.
Location: 21 Truong Han Sieu, Tran Hung Dao, Hoan Kiem, Hanoi